Today Review Week starts! And here's my first review! 8059 Seabed Scavenger. I haven't applied the Stickers yet. I picked up this set during March Break.
Stats
Item #: 8059
Ages: 7-14
Pieces: 119
Price: $19.99 CDN Description: Please see 8059 Seabed Scavenger page
Review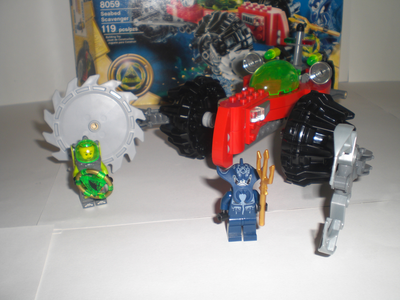 The opening shot for my Review.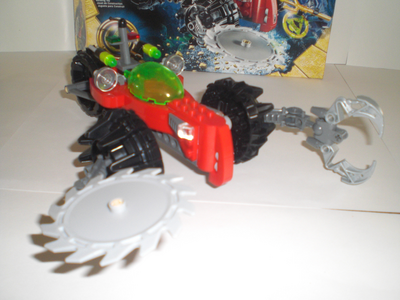 Here's a nice shot of the whole Scavenger.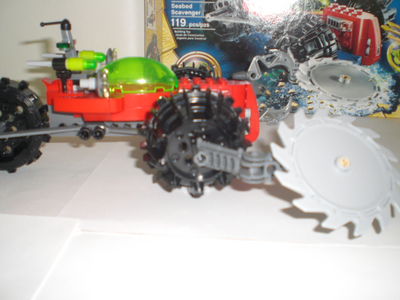 The Wheels are big! Sorry for the blurry pic.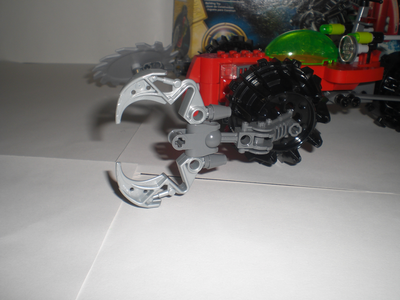 The Claw is also nicely done.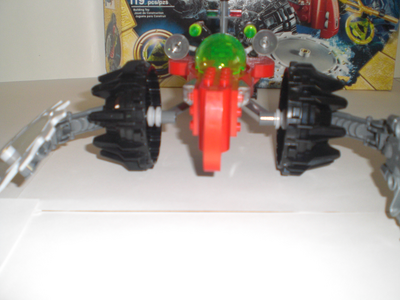 Here we have the cockpit.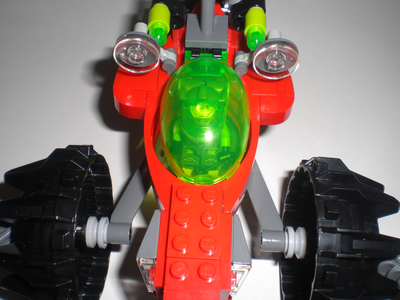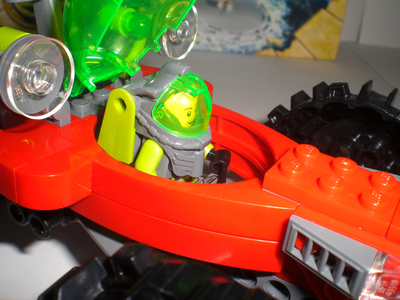 Lance in the Cockpit without the window down.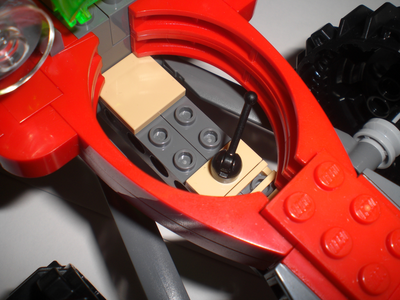 In the Cockpit we see that there is a lever, and a tan 2 X 2 flat brick.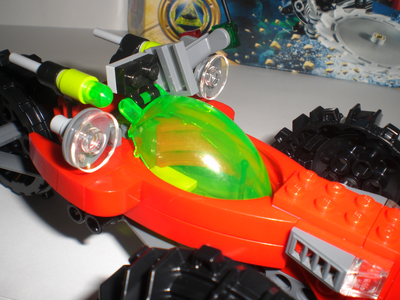 This is sometimes what happens when you push down the window without holding the grey stick thing back.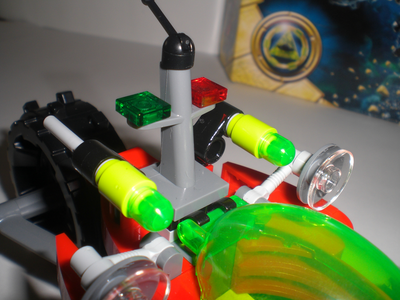 Here we have the grey stick thing with the green and red transparent 1 X 1 bricks.
Here we have the Cylinder torpedoes.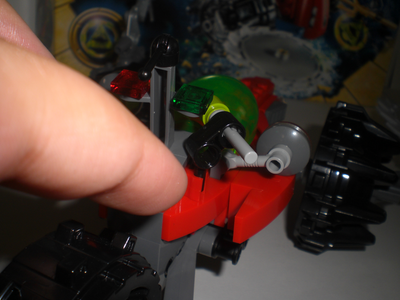 When trying to fire the torpedo, it moves to the side. Making it hard to flick/fire.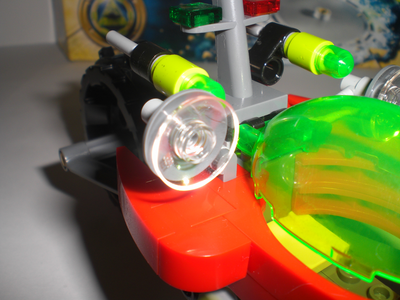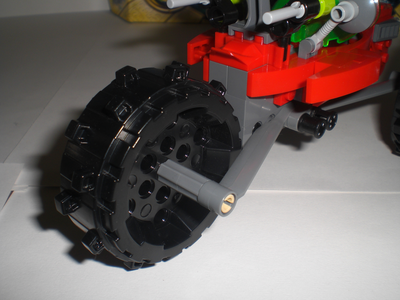 The back wheel is pretty big!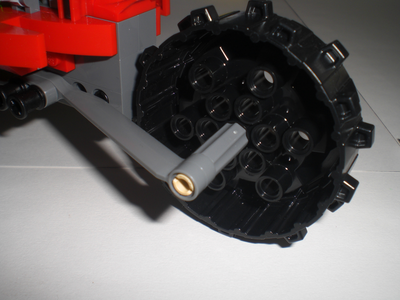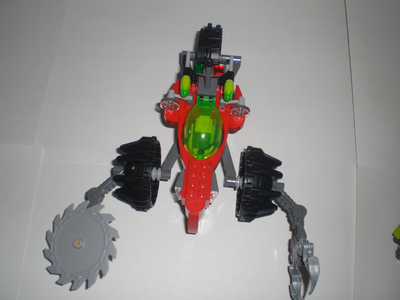 A Birds eye view of the vehicle.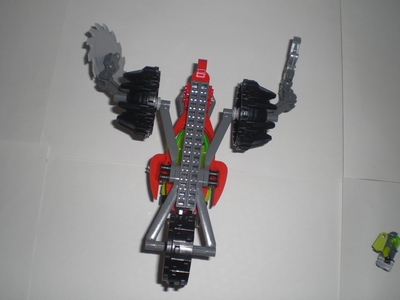 A Groundhog eye view of the Vehicle (Yeah, I made it up)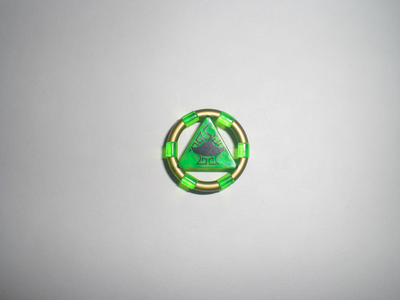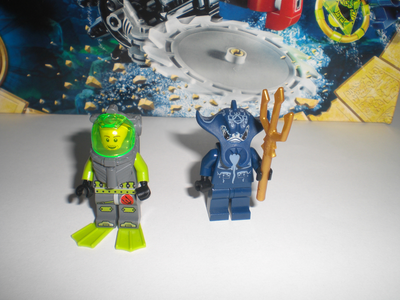 I shall now review the Minifigs: Lance Spears, and the Manta Warrior!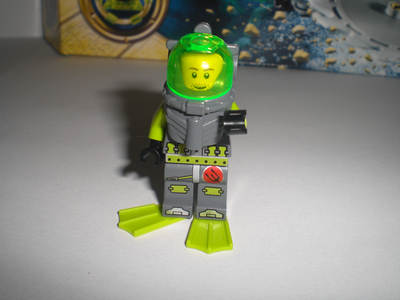 Here we have the the Chum, Lance Spears...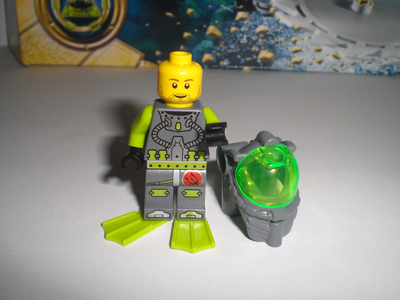 Who is miraculously bald.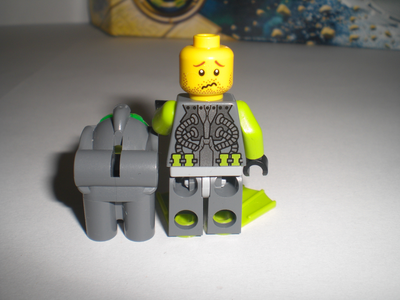 Behind his smiling face...we find out he is really all scare behind!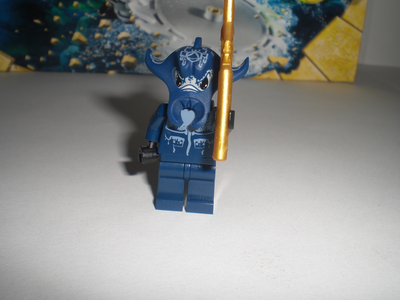 "Enough with Lance the loser! On to me!"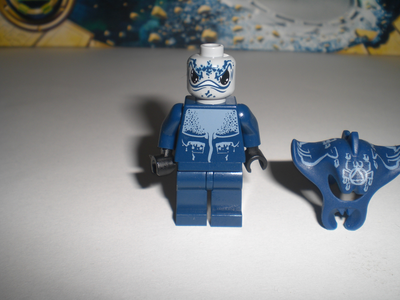 "Behind my 100% Rubber Face Mask (Which I don't know why I even have, and whats the crab for?) we see I have a...a...no words can describe what kind of face I have"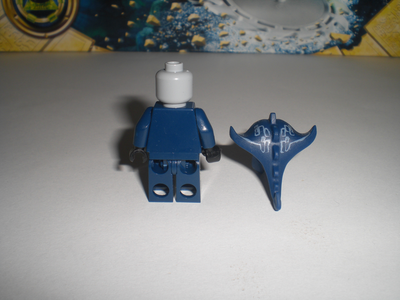 "Behind my back I have no back printing, but my 100% Rubber Mask does (Why does my mask have a tail?)"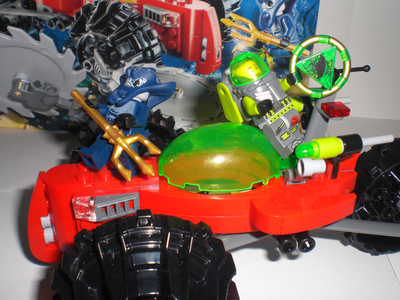 "I guess I can live with this loser for a couple more minutes...but onto the grill with him after!"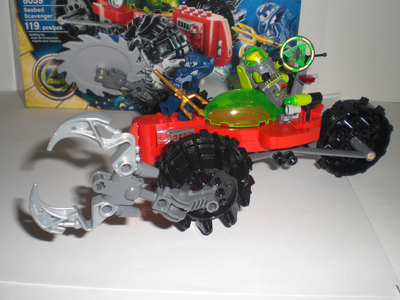 This concludes my Review on 8059 Seabed Scavenger". It's a great cheap way to get the Manta Key (And you even get a Manta Warrior).

Final Rating: 7.5/10