The 5th day of Review week is already here! I shall now review...8683-5 Zombie! He doesn't really look like a zombie, more like the grinning man. Anyway, onto the review!
Stats
Item #: 8693
Ages: 5+
Pieces: 5
Price: $2.99 CDN / $1.99 US
---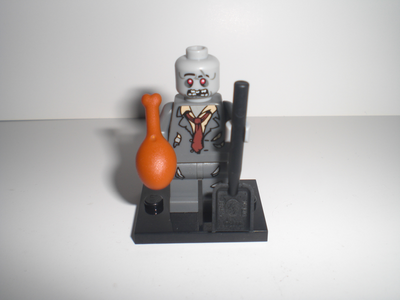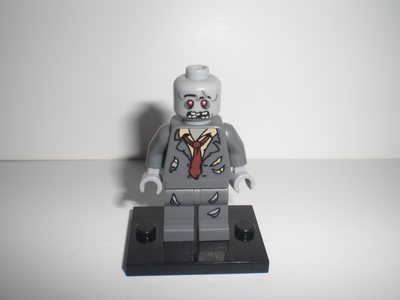 The Zombie without his Turkey leg and Shovel.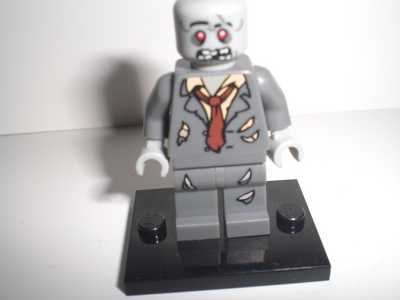 A Close up of the Zombie's cloths.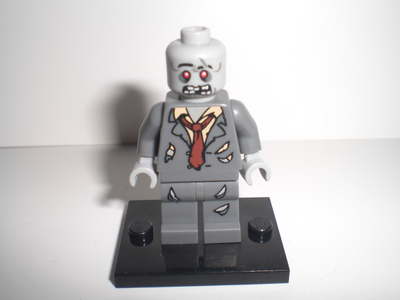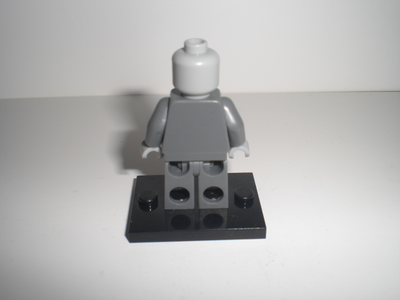 Another image of the Zombie (How'd this get in here?).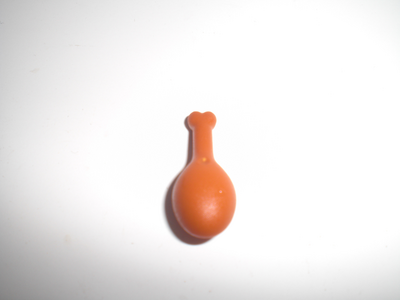 Here we have the Turkey Leg! The Orange expanded Turkey leg (If you wonder why I say expanded, it's because the bone of the Turkey leg is longer then the usual Turkey Leg).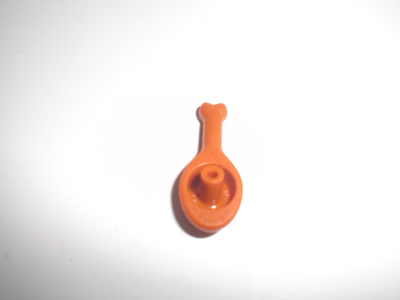 The Leg from behind. Because of that round hole thing, the minifig can hold it on his hand.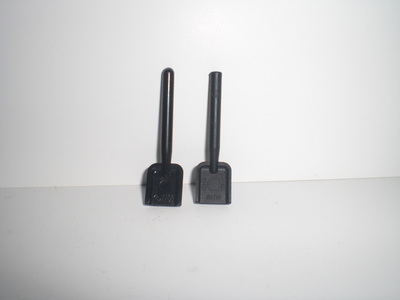 Here we have a comparison of 2 Shovels! The Zombie one on the Left, Power Miners one on the right. The difference between them is that the Zombie one has a bump on top, while the top of the Power Miner's one is only flat.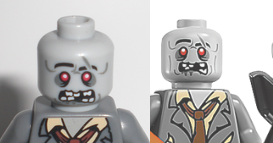 The Zombie head I got was a misprint. Notice the Teeth are done wrong, and the Grey lines are missing for my 'fig (Left).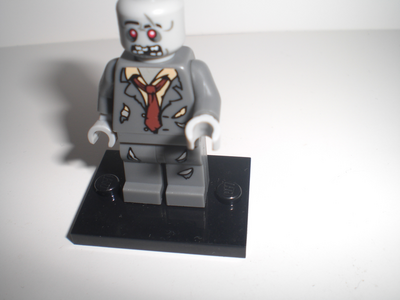 What is also good about the Zombie 'fig is that we get the first ever grey hands! To bad for the Shark Warriors.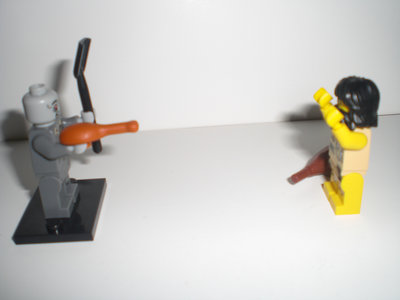 Zombie: Hands up! In the name of the Turkey leg!
Caveman: I'm roasting in fear.
---
This concludes my review. I for one LOVE this fig because of the Turkey Leg (Never got one), and the Grey hands, and of course, the fig and shovel.
Final Rating: 10/10 Get this minifig!