Welcome one and all! To a Very Special Review! I'd Start from 1# The Indian, But My TRU is Out of Figs (The Lego, Not the Fruit), so in the Mean Time, I'll Review The Ones I Have!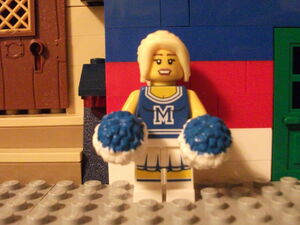 DONE! Isn't She a Beuty? With Nice Torso Printing (*Nudge, Nudge*) and Very Rare Side Leg Printing! oh, and There's the Pom-Poms..........................THE POM-POMS!?!?!?!?!?!?! Let's Check This Out!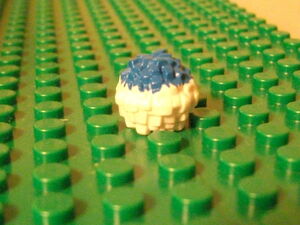 Wooooooooooow! These are Great! Yup, The First, Ever, Lego Pom-Pom!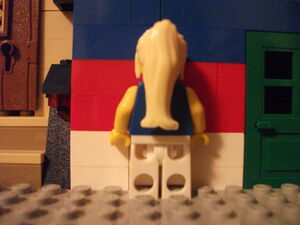 Moving Back to the Figure, Here's the Back. I'm Glad it's Yellow on White, Not White on Yellow. Otherwise No one would Watch The Footbal Teams Play!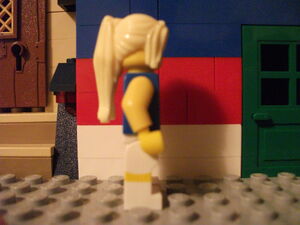 Side. Same as Other. Nice Leg Printing!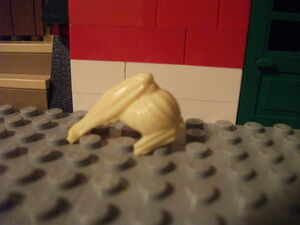 Now Some Examples of The Pom-Poms in use!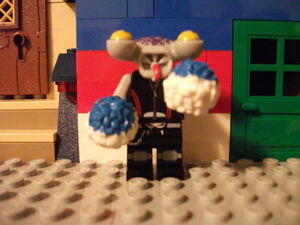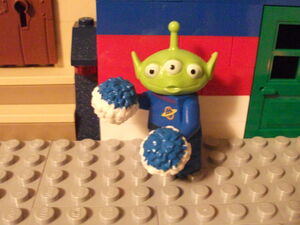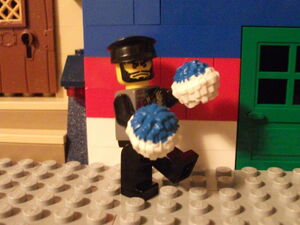 And Let's Conclude with The Cheerleader Cheering: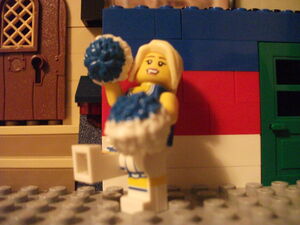 Design: 8/10, Great Design! But The Face is a Bit Wierd...
Minifigures: N/G, The Set is a Figure. Nothing to see Here.
Build: 10/10, What's Funner Than Building a Minifigure?
Playability: 5/10, If You're a Girl, It's Fun to Have a Cheerleader Cheering on Your other figures. If your a Guy.........Nope.
Price: 8/10, $2 is Nothing in the US. But The Price in Cananda Leaves something to be desired.
Total: 40/50, All in all, This is a Great Figure for Anyone's Collection! And Don't Forget The Pom-Poms!
I Hope You Enjoyed This Review! I Also Hope That You Get Some Money, Grab your Barcode List, & Get......
What Do You Think of This Set?