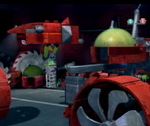 Work in Progress!
Crotocall/REVIEW: 30040 Octopus is being edited slowly by Crotocall, and may undergo critical changes while this message remains in place.
As a Courtesy, please contact the user before making edits on this page.
If no changes have been made by the editor above for over three weeks, this template may be removed.