Hello! Today I Happened to Pick up 8060 Typhoon Turbo Sub! I Know User:NOBODY Already Did a Review, But I Thought I'll Do One also.
8060
Here is The Completed Model! It May Seem Bare But it's Not.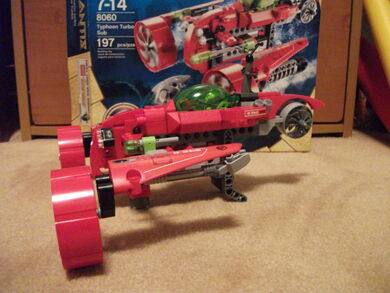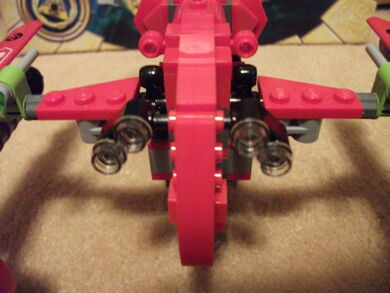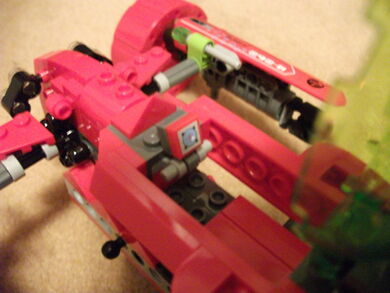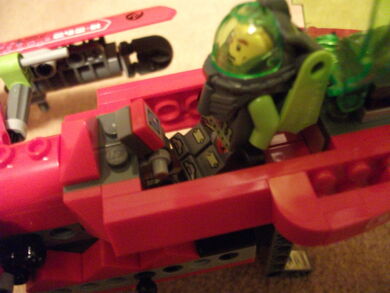 As You Can See, You Have to Slide The Minifigure in to The Cockpit.
Speaking of Which, Here's The Diver. You can Store His Flippers on His Airtanks as Seen Above. (Sorry For The Blurry Pic!)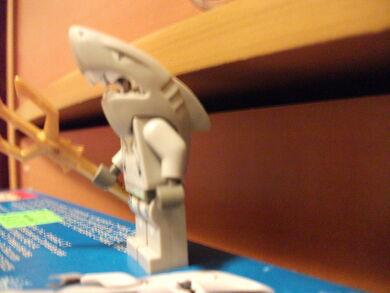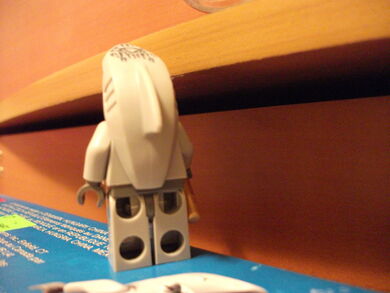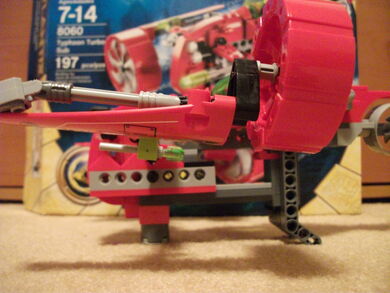 Here's Something You've Never Seen Before, Front.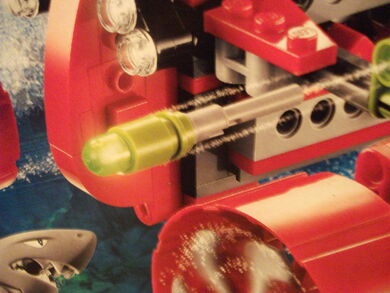 Here's a Flaw on The Box: The Missiles Don't Have The 1x1 Brick That's Shown Here.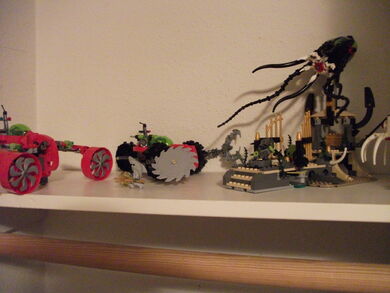 and Here's All My Lego Atlantis Sets so Far....
Bonus: After Buying This Set, I Obtained all Three atlanteans!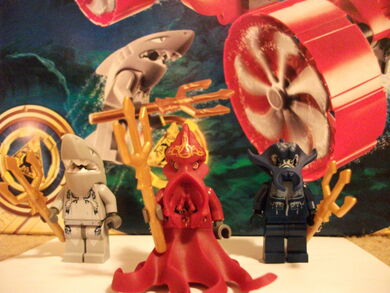 Design: 9/10 It's a Great Design! But The Front's a Bit Empty....
Build: 10/10 I Loved Building This Set! It Was Really Fun & Exciting!
Minifigures 10/10 I Really Like The Diver & The Shark Warrior is My Favorite Atlantis Minifigure to Date!
Playability: 13/10 There's So Much You Can Do With This! I Can't Even Begin to Tell you How Much Fun it Is!
Price: 7/10 Now Here's The Bad Part: $25.00 USD!!!! That's $5.00 To Expensive in My Opinion, But I Did Not Regret Buying This.
Total: 47/50 The Price is a Little Nifty, But The Model, The MiniFigs, The Playability, It's All So Much Fun!! I Would Deeply recommend This to a Freind, In Fact I Already Did! So Get Out There and Buy:
8060 Typhoon Turbo Sub
I Hope You Enjoyed This Review! Goodbye!