Lance Spears is a diver, he is also first mate of the Atlantis Deep Sea Salvage Crew. Lance Spears has a Scruffy personality, he is easily scared, and he is a loud snorer, but he is quick to wake up from a nap, and bravely jump into adventure. His humor is child-like and oblivious, but he dreams of being respected by the crew, and to understand women.
"Deep sea diver and expert in anything that goes boom"
Appearances
Edit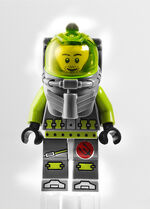 Ad blocker interference detected!
Wikia is a free-to-use site that makes money from advertising. We have a modified experience for viewers using ad blockers

Wikia is not accessible if you've made further modifications. Remove the custom ad blocker rule(s) and the page will load as expected.